본문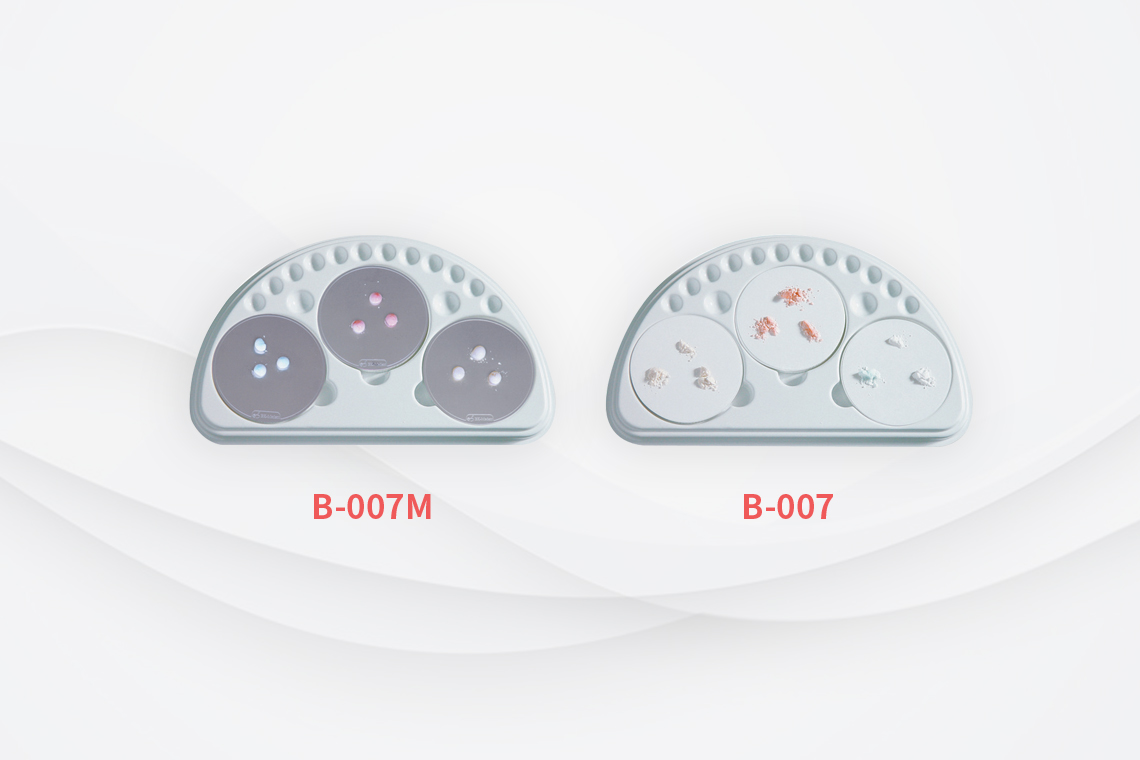 - Features -
B-007M
· EZ-Master M will save your time & materials.
· Make your dental porcelain work more efficient and smoother.
· Reduce the mixing time for porcelain work because the system rapidly absorbs distillde water or modeling liquid.
· Allow moisture retention when using our system of Porous Ceramic Base.
· Induce automatic mixing as soon as the porcelain powder is applied on the Metal Filter.
· Regulate the absorption of modeling liquid through the thin Metal Filter from the Absorption Paper and Porous Ceramic Base.
· This special system provides continuous moisturizing of the porcelain powder, through which a suitable condition for build-up work is created.
· Very effective for all dental caramist, from beginners to masters.
- Contents -
B-007M
· Container, Lid, Working Papers, Instructions
· B-PMF (Permanent Metal Filter : 3 sheets)
- Permanent Filter
- Minimizes the wearing out of brushes due th its glossy surface.
- Enables excellent controlling of moisture through tiny pores on it.
· B-AP (Absorption Paper : 30 sheets)
- Excellent misture absorption
· B-CB (Porous Ceramic Base : 3 pcs)
- Can be sterilized in the porcelain furnace at 700~1200℃.
- Contains numerous micro pores in order th supply the water.
B-007
· Container, Lid, Working Paper, Instructions
· B-SF (Special Filter : 6 sheet)
· B-AP (Absorption Paper : 30 sheets)
· B-CB (Porous Ceramic Base : 3 pcs)